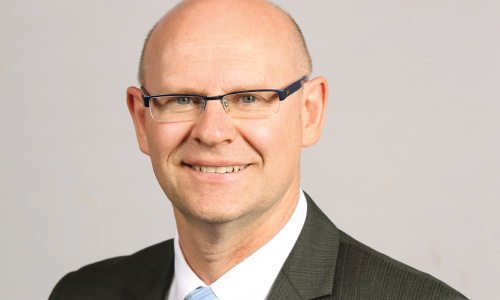 Nominee Director
MCom, MBus (Logistics Management), MAICD
Scott is a Founding Director of the AEIOU Foundation for Children with Autism.
AEIOU is an essential participant of the Autism CRC and is a not-for-profit organisation which was established to deliver high-quality early intervention therapy and care. Its family centred program meets the Guidelines for Good Practise (Roberts & Prior 2012) and supports children with autism to develop essential life skills, independence, confidence and inclusion.
As a parent of a child with autism, Scott understands first-hand the daily challenges that this condition can bring, his son William has been diagnosed with epilepsy, intellectual impairment and low functioning autism.
Scott has over 25 years' experience in senior management and leadership roles in industry sectors including retail, media, direct selling and small business. He has extensive corporate experience with national and international companies including Coles Myer, Gordon & Gotch, Sara Lee, Tupperware Brands and Nutrimetics. Scott's skill sets include, sales, marketing, finance, operations, IT, events management, CRM and fundraising initiatives.
During Scott's terms as a Director of the Autism CRC he has served on the Audit, Risk and Finance Committee, the Research and Development Committee and for a short period as the Managing Director of the CRC during the companies search for a new CEO.
"Never have so many universities, not-for-profits, commercial providers and government departments been assembled with a combined focus on achieving the common good for the Autistic community. I am proud to be associated with the hard-working staff and dedicated researchers from the Autism CRC whose vital work will benefit so many for years to come."