Welcome to the Secret Agent Society
Espionage, Technology and Fun! Empowering children to crack the code of emotions and friendship to reach their full potential.
Secret Agent Society (SAS) provides a three-tiered evidence-based solution to support children with social-emotional challenges.
The goal of SAS is to empower children with the skills and confidence they need to:
stay calm
make and keep friends
work in teams
solve problems
prevent and manage bullying and teasing
achieve their individual goals
Evidence Based
SAS is a trailblazer. The first trial returned the most clinically significant change published internationally for a social skills program for children on the autism spectrum; a title still held today. SAS interventions have helped more than 15,000 children. Multiple research trials also attest to SAS's effectiveness for those with other conditions, and for typically developing children. Find out more.
Through engaging award-winning spy-themed resources and an animated 'secret agent' computer game, SAS provides strategies to teach anxiety, anger management and social skills to children aged 8-12 years old.  
SAS program materials, activities and sessions also enable adults to support children, in applying social-emotional skills that they learn from the curriculum, into daily life. The evidence-base structured curriculum, captivating theme and in-built adult support network, makes this program one of the most successful of its kind in the world.
By using SAS Stand-Alone Resources, or participating in a professionally delivered SAS Small Group Program or SAS Whole-of-Class, junior detectives who graduate from SAS are equipped with the skills to feel happier, calmer and braver.
---
SAS Small Group Program 
To offer SAS Small Group at your service, our professional training courses, program materials and structure provide a consistent and effective approach. For more information on our professional training courses visit the SAS Professional Training website.
Parents looking to enrol their child in SAS can also search for their local provider.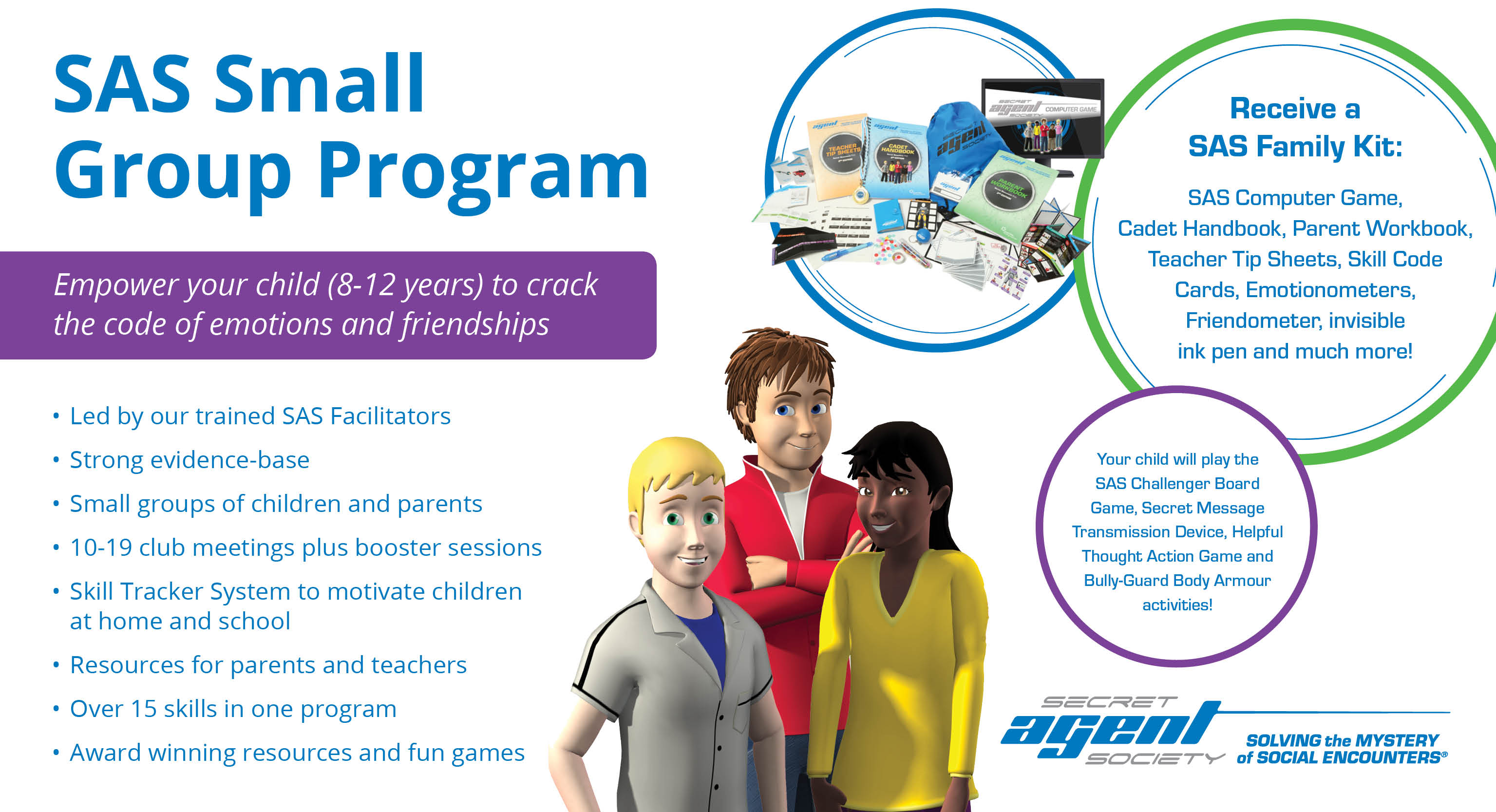 SAS Whole-of-Class Curriculum 
Our ready-to-use set of classroom resources and protocols for teaching to the Australian Curriculum General Capabilities is mapped to the HPE subject area for years 4 and 5. Designed for building resilience for all students within a school environment, SAS Whole-of-Class Curriculum supports a culture of inclusion, reduced bullying, and improved academic results. For more information contact the team at sas@sst-institute.net.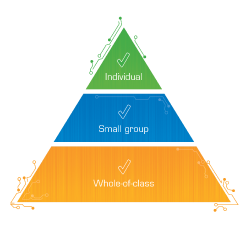 SAS Stand-Alone Resources 
Parents, teachers and allied health professionals can purchase a selection of SAS Stand-Alone Resources at any time. These resources are flexible and can be used within the current education curriculum, therapy sessions or as informal skills support. Our SAS Individualised Planning Guide is a free download designed to support the use of the SAS Stand-Alone Resources.
Social Skills Training Institute 
Social Skills Training Pty Ltd (SST) is a wholly-owned subsidiary of Autism CRC Ltd. SST's vision is to see young people empowered and resilient, pursuing their own pathway, strengths and interests. Their mission is to develop and deliver evidence-based resources for professionals and families worldwide to assist young people to build personal and social responsibility to find their pathway.
To learn more about SAS visit www.sst-institute.net.