Introduction
Future Leaders is Australia's first holistic leadership capacity building program for adults on the autism spectrum. The program builds on the concept of the 2013 Future Leaders program which was evaluated by the Autism CRC in 2016. The newly revised and expanded program has been co-designed, developed and evaluated by autistic adults.
The Future Leaders have the opportunity to develop their leadership skills through a series of training and development initiatives including online training modules, a three day leadership workshop and mentoring from established autistic leaders. The program incorporates training and support—for both Future Leaders and sponsoring organisations—and practical experience through volunteer placements.
Purpose
To empower young adults on the autism spectrum with leadership potential to build and develop their skills.
To support organisations to discover and leverage the strengths of neurodiversity and foster inclusive environments.
2018 program intake
The 2018 program includes 14 autistic adults aged 25-40 from across Australia. Run by Autism CRC, the program has been co-designed and developed by autistic adults, for autistic adults. Five of the eight project team members are established autistic leaders.
Our residential workshop was held in Brisbane from 3-6 June 2018. The workshop created an environment for people to share and learn from each other's experiences alongside more formal sessions covering leadership-related topics such as community mindedness, identity, goal setting and media training. 
Our Future Leaders are now preparing to undertake volunteer placements to further develop and apply their leadership skills before graduating from the program on November 1 in conjunction with our AGM Annual General Meeting. 
To learn more about some of the current Future Leaders please read our news article, Future Leaders Program helping to develop Autistic Pride.  
Get involved
Are you interested in empowering young adults on the autism spectrum with leadership potential to build and develop skills to improve their communities? Find out more about partnering with the Future Leaders program. 
Are you or someone you know interested in being a Future Leader? Applications for our 2018 program are closed, but you can register your interest in future intakes by emailing Olivia Gatfield at ogatfield@autismcrc.com.au.
You can also read the 2018 program application information (noting this may change for future intakes).
Building on previous success
The first Future Leaders Program was a small pilot program that allowed 23 young adults on the autism spectrum aged 18 to 30 years to better engage with and participate in the 2013 Asia Pacific Autism Conference in Adelaide. It also included eight mentors who were adults over 30 years on the spectrum.
Read the evaluation of the 2013 Future Leaders Program including graduate profiles like the ones below.
"I think the program really shifted the way I thought about the presentations I give and I moved to a more strengths-based approach".
"Future Leaders was my introduction to the world of advocacy and the opportunities that exist for autistic adults to be leaders and have an influence."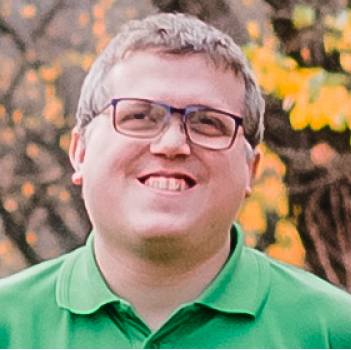 "I really owe it to what I did with Future Leaders and how it nurtured me to become the outstanding, articulate, dedicated and determined advocate as you see me today."