Autistic leadership recognised by Westpac Social Change Fellowship
Congratulations to Autism CRC's very own Tori Haar who has just been recognised by the Westpac Scholars Trust for her work as an autistic leader, public speaker and change maker. The Trust recognised 10 outstanding social innovators, awarding each with fellowships valued up to $50,000 to invest in their personal and professional development.
Tori's commitment, determination and passion for improving the lives of autistic people deserves to be recognised. The Autism CRC team first came into contact with Tori through our Board Member, and inaugural Chair, Judy Brewer AO, who was instrumental in pioneering the original Future Leaders Program 2013, in conjunction with the Asia Pacific Autism Conference. 
Future Leaders is a program designed to empower autistic young adults with leadership potential to build and develop their strengths and confidence so they can pursue their goals and change the way people think about autism. Tori was a participant in the original program, and her passion for making a difference was immediately evident. It has been wonderful to see her progress from being a participant on the Future Leaders program to having been its co-ordinator and now being a member of the newly-formed Management Committee overseeing the program's further growth and development.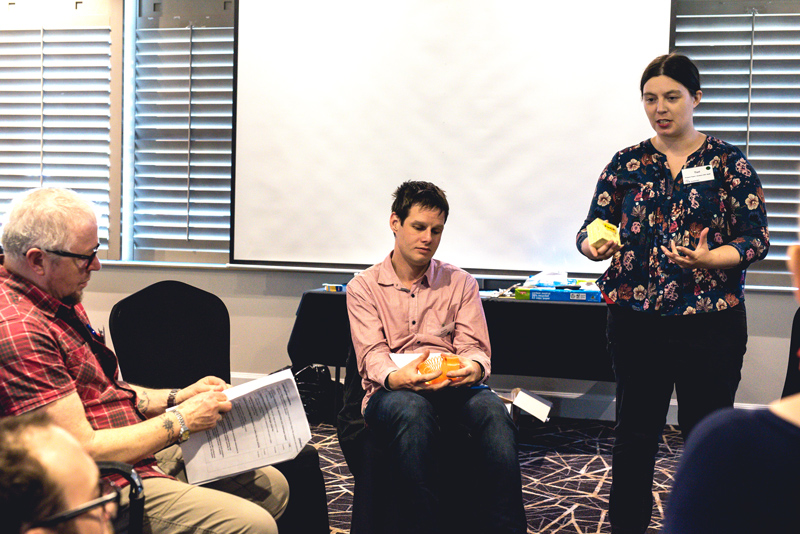 Tori began working for the Autism CRC in 2016, conducting an evaluation of the 2013 Future Leaders program. Tori was instrumental in developing proposals to ensure Future Leaders would be reimagined and offered to new cohorts of emerging autistic leaders under the auspices of Autism CRC.  
Tori chose to leave a permanent full time position in the public service to start working towards realising this vision at Autism CRC on a short-term contract basis. She was appointed co-ordinator of the program in late 2017, choosing to relocate from rural Victoria to Queensland to enable herself to more effectively undertake this role– a true demonstration of her commitment to improving the lives of people on the spectrum.
 
In addition to holding two bachelor degrees (in Arts and Behavioural Science), and a Diploma in Government, last year Tori graduated with a Master of Disability Studies from Flinders University. The Westpac Social Change Fellowship will allow Tori to: 
undertake further training relevant to leadership and governance 
connect with and learn from a wide range of established and emerging autistic leaders
connect with and learn from other social initiatives and organisations wanting to become more inclusive of autistic people 
visit more established autistic-led initiatives in Europe, including attending the annual Autscape conference in the UK.
As part of scholarship she will also have lifelong access to mentorship, collaboration, learning and development opportunities through the Westpac 100 Scholars Network.
 
When asked about what this opportunity means for her Tori said "Future Leaders is in an exciting place. After several years work the new program has been co-designed and delivered by autistic leaders and we now have 14 graduates. I want Future Leaders to keep evolving and growing to upskill and encourage more autistic change makers. 
I don't want Future Leaders to be about a specific type of autistic person with certain skills or aspirations. The greatest potential can often be found in the people you least expect. We're already a diverse program, but there are many opportunities to further diversify and grow if I can increase my skills and challenge my own perspective.
In the next chapter of Future Leaders' journey, I want to continue to empower others. This includes mentoring and equipping other autistic leaders to have a greater role and use their own insights to make Future Leaders better. This creates an ideal environment for undertaking this fellowship and I am both excited and humbled by the opportunity."
Everyone at Autism CRC is very proud of Tori and her amazing achievements. 
Find out more about the Future Leaders Program.