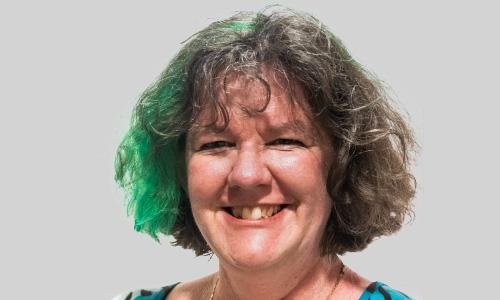 Ms Kathy Isaacs
CRM Administrator
Prior to joining CRC, Kathy worked as a clinical nurse specialist, a role requiring rapid learning and relationship-building, and she has always enjoyed a challenge with a steep learning curve. Kathy retains some links with her health background by providing health advocacy for autistic clients, and in the wider autism community, by acting as an administrator for several online support and information groups. She is also Board Secretary for the Autistic Self Advocacy Network of Australia and New Zealand (ASAN-AuNZ).  
Kathy came to work at the Autism CRC through her participation in the 2017 Research Academy and subsequent involvement in some of the projects being facilitated by Autism CRC. Initially providing some general administrative support, she took on the role of Event Co-ordinator for the 2018 Autism @ Work expo, working with Autism CRC's Chief Operating Officer (COO), Wojciech Nadachowski, in the Melbourne office. This led to a position as Customer Relationship Management (CRM) Administrator.
In this role Kathy works with the COO and our Senior CRM Administrator to support and maintain the Salesforce CRM and its affiliated platforms and apps. She is also involved in supporting and maintaining the Autism @ Work roundtable rollout.
"Working at Autism CRC provides a new challenge every day, allowing me space to develop new strengths and skills, and to support others who are exploring, informing and supporting the autism community."