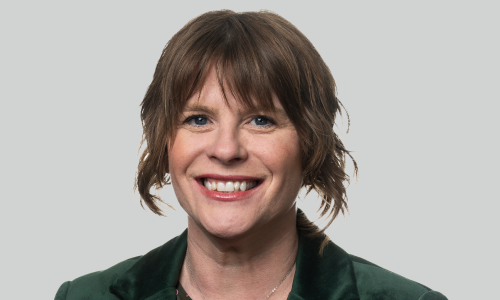 Manager, Research Translation
With over 15 years in the not-for-profit sector, Cheryl has a wealth of experience translating research into evidence-based policy, programs and technology-based solutions. Cheryl has a proven track record of delivering effective and engaging products and programs that have been developed in partnership with the community. Cheryl believes that innovation starts with people and is passionate about creating spaces and processes that empower individuals and communities to co-design services and solutions.
Creating the ultimate space for co-design, Cheryl co-facilitated Autism CRC's first apps4autism hackathon that brought together autistic adults, developers, designers and service providers to develop technology solutions to address key challenges facing the community.
Prior to Autism CRC, Cheryl was part of the leadership team to secure support and funding to establish the Young and Well CRC where she held a number of executive roles including Research Program Director and Senior Project Manager.
Cheryl holds a Masters in Policy and Applied Social Research from Macquarie University and a Bachelor degree in Social Science. Her research to date has focused on the role of new media in health promotion and end user participation in research and program development. She has presented her work extensively and published in a number of international journals.
"My passion for inclusion and knowledge translation has driven me to work for organisations that make a real difference to people's lives. I am committed to the use of research and evidence-based programs to address complex social problems – a core tenet of the CRC program."