Congratulations to our Future Leaders graduates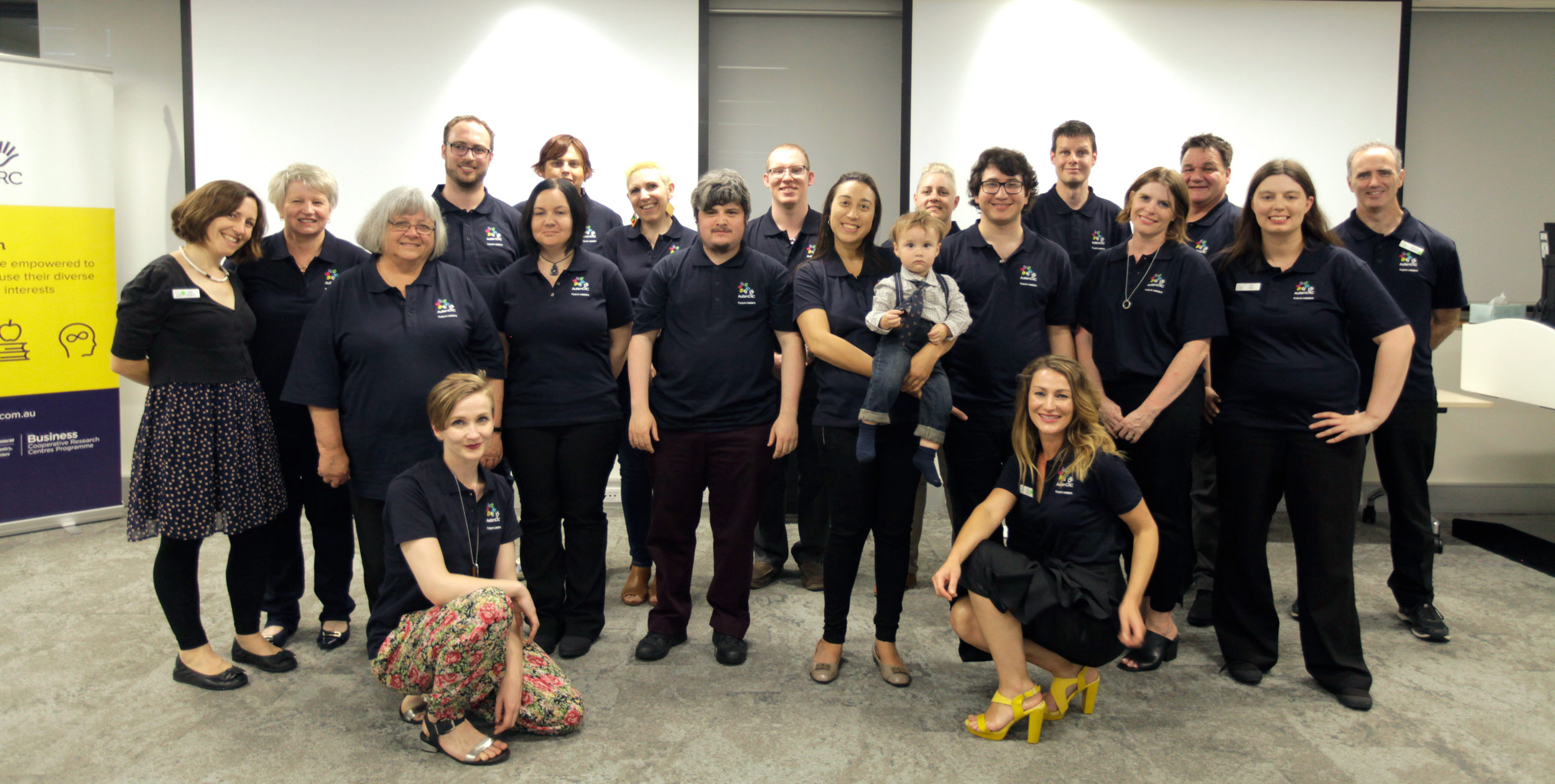 We were delighted to celebrate the graduation of our 14 Future Leaders from the 2018 program at a special Autism CRC event on Thursday 1 November at the Institute of Social Sciences Research, University of Queensland. 
Our heartfelt congratulations to Karletta Abianac, Trudy Bartlett, Hayley Clapham, Nichole Conolly, Liam Dow-Hall, Lee du Plooy, Melanie Heyworth, Ben Lambert, Bruce Meatheringham, Ruby Mountford, Amanda Porter, Penny Robinson, Dylan Totos and Mathew Townsend for all you have achieved throughout the program. We have no doubt you will each continue to raise awareness, improve understanding, and provide true leadership for your communities.
Speaking at the Future Leaders Graduation, Liam Dow-Hall reflected on what the experience meant to him. 
"I think back to when I started the program in April and I have grown more confident. It's nothing like any training I've done before," Liam said. 
"The training group understand about autism, so they don't worry about any mannerisms I have. They're more concerned about us being able to express ourselves. They had confidence in me and that has enabled me to have confidence in myself," he said. 
"Since doing the workshop, I have given a video interview to help launch a pre-budget submission to the state government and a key note speech to a disability expo in Perth. If somebody had told me 5 months ago that I would be doing this, I would have said "tell 'em they're dreamin'," he said.
Photos of the graduation event are now available on the Autism CRC Facebook page.  
Future Leaders is Australia's first holistic leadership capacity building program for adults on the autism spectrum. The program builds on the concept of the 2013 Future Leaders program which was evaluated by the Autism CRC in 2016. The newly revised and expanded program was co-designed, developed and evaluated with autistic adults.
Throughout the 2018 program, the Future Leaders received the opportunity to develop their leadership skills through a series of training and development initiatives including online training modules, a three-day leadership workshop and mentoring from established autistic leaders. The program incorporated training and support as well as practical experience through volunteer placements with industry and government organisations. 
"Autism CRC's vision is to see autistic people empowered to discover and use their diverse strengths and interests. Our Future Leaders Program is designed to assist participants to become leaders in their communities, and it's an absolute honour to be part of their journeys," said Andrew Davis, CEO of Autism CRC.  
The Future Leaders graduation coincided with the launch of the Sylvia Rodger Academy, which will develop and deliver programs aimed at empowering autistic adults to contribute to policy and practice impacting upon their lives. The Academy also works to build the inclusive capacity of the broader community to recognise and engage the strengths of those on the autism spectrum. Plans are in place for future programs relating to research co-production, leadership and governance, with a Future Leaders program to be run again in 2019.