Dr Aspasia Stacey Rabba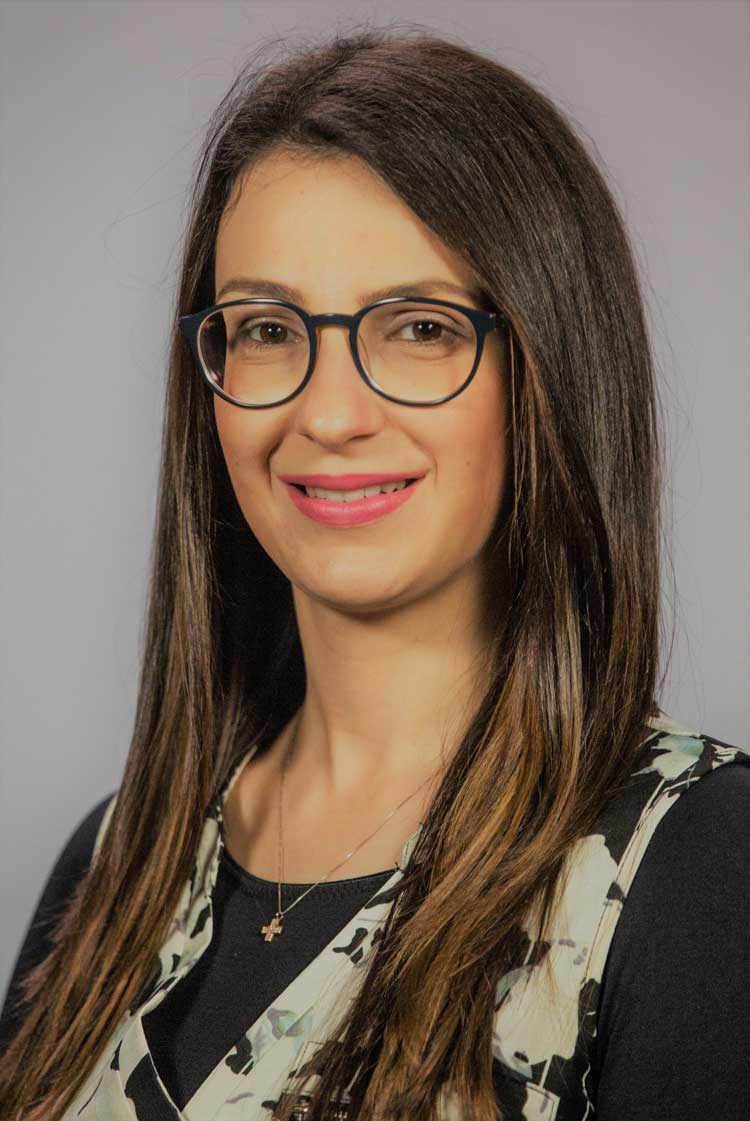 We asked some of our recent graduating scholars about their research, where they are now and what being be part of Autism CRC meant to them. 
Dr Aspasia Stacey Rabba (Stacey), former Autism CRC scholar and now a Senior Psychologist, Researcher and Lecturer, said "Autism CRC provided an incredible platform for me to understand first-hand how translational research can be achieved well."
About my research
As a Psychologist trained in Educational and Developmental Psychology, I am passionate about supporting individuals and their families across the lifespan with evidence-based information and clinical practice. It is this clinical experience which led me to pursuit a PhD to further my knowledge and share this understanding across the autism community and beyond. 
During my PhD I developed a family support program for parents following their child's early diagnosis of autism. This program comprised two components to support parents post-diagnosis: 
specialised information for parents to read in their own time
a single-session family clinic (novel psychological intervention focused on parent mental health). 
Collaboration with families and key stakeholders (eg paediatricians, allied health) was at the heart of my research which comprised both qualitative and quantitative elements and emphasised the role of the lived experience by parents who had previously received their child's early diagnosis of autism. 
Findings from my research highlighted parents' key needs post-diagnosis, measured the perceived impact of diagnosis on parents, and identified primary factors associated with family wellbeing and hence resilience at this critical time. I currently have two published articles, one book chapter, and two pending publications which have resulted from this body of work. However, for me, the critical part is that the research does not stop here but continues, and most importantly, is implemented into clinical practice where the real positive difference can be seen in the lives of families post-diagnosis. 
Where has this research helped to take me?
I currently have an ongoing appointment as a Senior Psychologist in a specialist mental health team supporting adolescents and adults with intellectual disability and co-morbid mental health conditions within one of Victoria's largest public health services. This year I have held a position of Lecturer within the School of Education at La Trobe University and continue to hold a position as a sessional academic across both School of Education and School of Psychology and Public Health. Further to this, I hold the Research Portfolio in my role at Monash Health, and as such am focused on embedding research and quality improvement in our service to ensure best-practice in the delivery of tailored mental health care to people with intellectual disability (and autism). In addition to this, I provide focused psychological services (including assessment, intervention, counselling) and support to improve daily living skills for clients with mental health care needs and/or disability in a private practice in south east Melbourne.
In my voluntary capacity, I am an active Committee Member within the College of Educational and Developmental Psychologists, a regular peer-reviewer in several high-impact journals and provide mentoring/supervision to aspiring clinician-researchers. 
My plans for the future 
I see my role as a scientist-practitioner to continue to prosper by combining my love of teaching, research, and clinical practice into one. Although the university sector is currently facing unprecedented challenges, I am optimistic that psychological wellbeing will continue to remain a priority for the Australian population. With this in mind, and with the ongoing advancements in the National Disability Insurance Scheme, I believe there is a continued need for research and industry investment to support autistic individuals, including those who experience significant mental health issues. For me, I continue to build collaborations both within Australia and internationally and seek out mentoring to develop myself and broaden my skillset. As a recent PhD graduate, and now an Early Career Researcher, my aim this year has been to network, collaborate, and learn how to make the next steps into the academic world. 
What being part of Autism CRC meant to me
Autism CRC provided an incredible platform for me to understand first-hand how translational research can be achieved well. Further to this, it provided me with the opportunity to work collaboratively with autistic researchers, participate in the research academy, and be part of a network of PhD students with similar values, beliefs, and aspirations. As an Autism CRC Scholar, I am excited and proud to have been part of a world-first in autism research where industry and research institutions were brought together to achieve applied outcomes for the autistic community. Ideally, I think future research should continue to be embedded in a model that promotes translational impact and advocates for implementation science. 
See Stacey's Linkedin page