StepWrite: A co-designed iPad app to help kids improve their writing

A co-designed iPad app to help kids improve their writing

Many children on the autism spectrum have difficulty with the fine motor demands of handwriting, and the conceptual and language demands of composing written texts. To overcome these challenges, we created StepWrite.
Designed for children aged 8-12, StepWrite can help motivate kids to fully engage in writing tasks at home and in the classroom, while also improving the quality of what they write.
StepWrite was designed using Self-Regulated Strategy Development (SRSD), an approach that has been shown to support students to plan, organise and sequence ideas, compose and then revise their work independently. The app was developed through Autism CRC's Overcoming difficulties with written expression project.
Self-Regulated Strategy Development has been shown to improve students' writing including:
the quality and length of written compositions
the number of essay elements used
the use of planning and self-monitoring when writing.
---
Download the StepWrite app to get started today

---
Keep reading to learn more about the evidence base of StepWrite, how it supports all learners through Universal Design and how we used an inclusive co-design process to make the app accessible and awesome.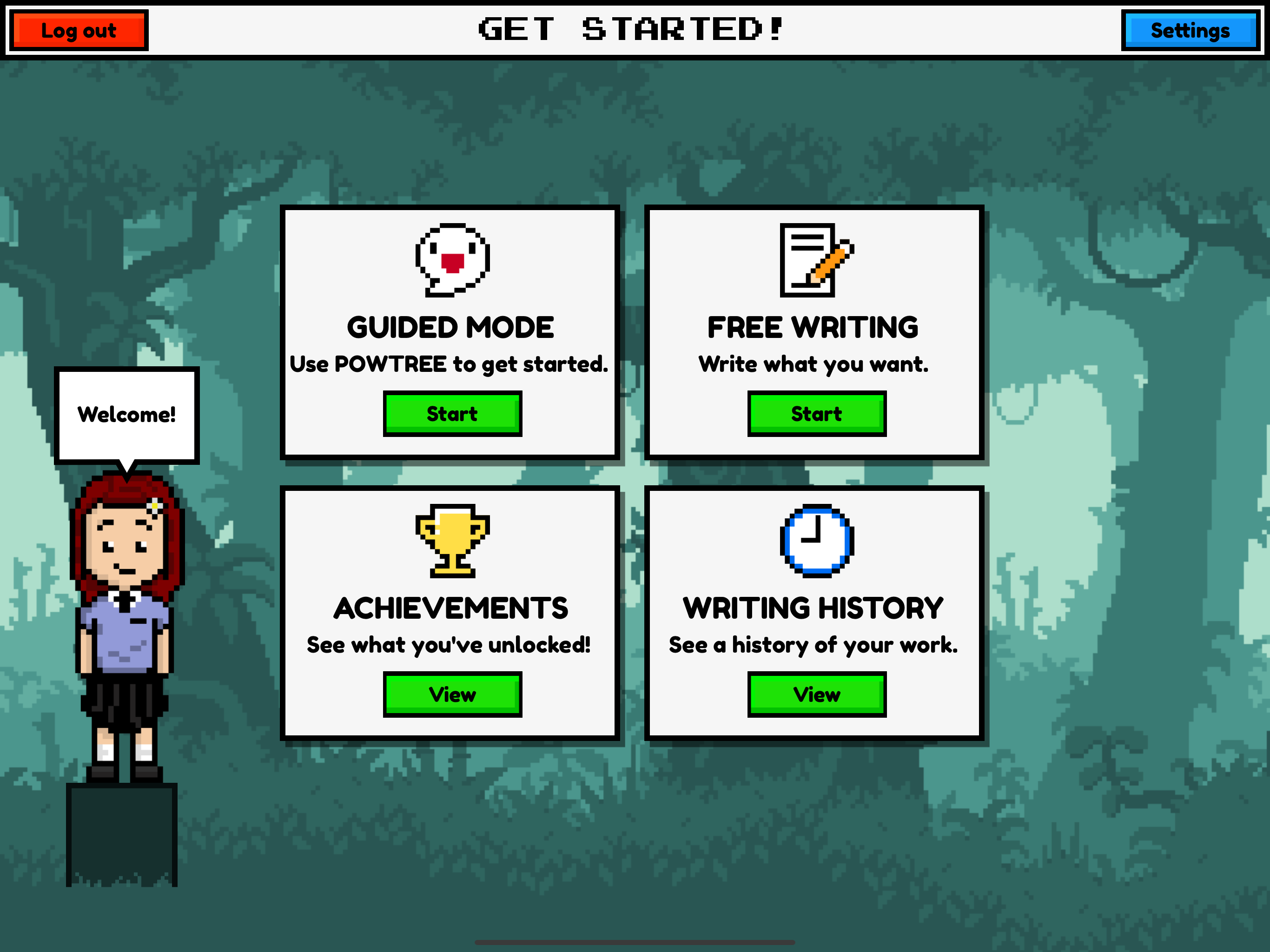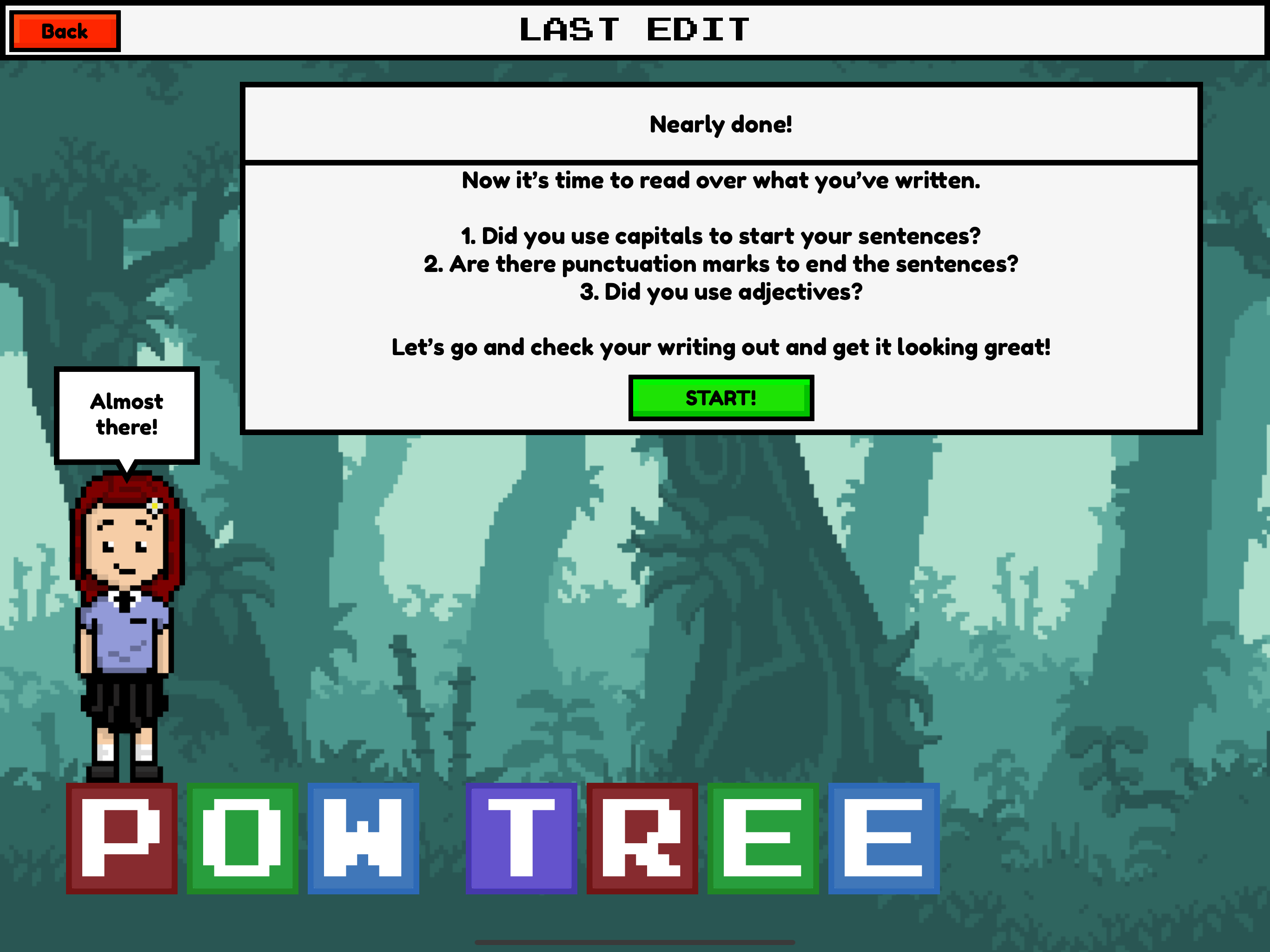 ---
Evidence-based
Assistive technologies such as word processing, and speech recognition have been used to support students who experience difficulties with handwriting. Technology-based writing supports such as these have been shown to enhance the ability of students on the spectrum to produce written work.
Additionally, the use of keyboards has been associated with improvements in the motivation of students on the spectrum to engage in writing tasks.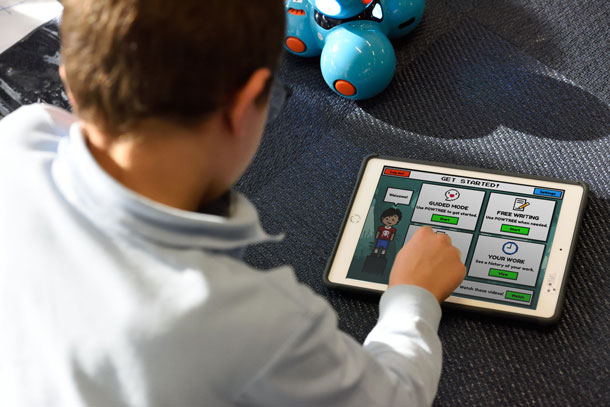 Universal Design for Learning
Class-wide Universal Design for Learning (UDL) strategies aim to support the inclusion of students with diverse learning needs. A UDL strategy "ensures that all environments and experiences are ready for all children". It is important to have a class-wide strategy as children are naturally diverse learners and they bring a range of skills, needs, and interests to their learning.
As the range of available assistive technologies increases, it is now possible to make these technologies available to the whole student population. The application of a UDL framework within every classroom addresses the need to accept and plan for difference, and make knowledge accessible to different ways of learning. StepWrite was designed to be used in a whole-of-class way, so that it benefits all students in the class, including those with other additional learning needs.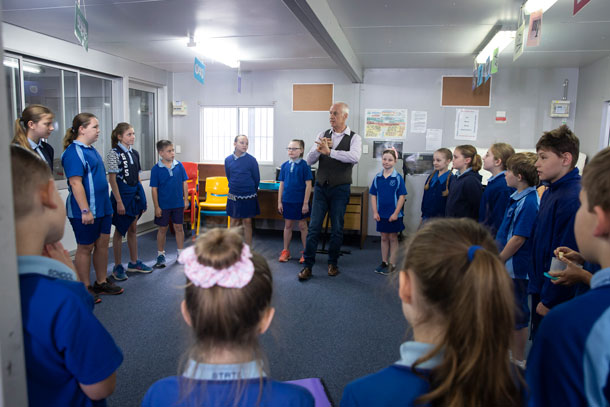 Co-designed
To ensure that StepWrite was successful as a targeted and inclusive intervention for teaching and scaffolding SRSD instruction, we used both a co-design process and an assistive technology selection framework.
17 primary school-aged students (four on the spectrum and 13 not on the spectrum), four teachers, and two adults on the spectrum contributed to the co-design of StepWrite either by assisting with production or by providing feedback through focus groups and semi-structured interviews.
We used the SETT framework – an established set of criteria used by schools to assist the selection of assistive technologies – to guide the design of the StepWrite. The SETT mnemonic stands for Student, Environment, Tasks, Tools, and relates to questions centred around the needs of the student, their environment, the tasks that take place in that environment and the tools they need to participate fully.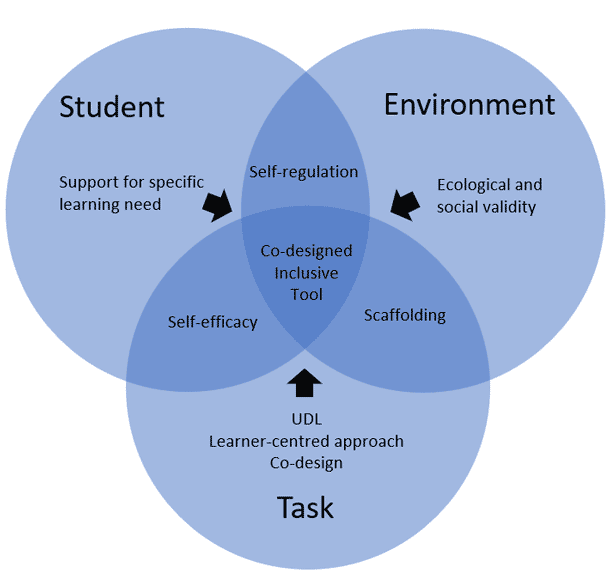 ---
Download the StepWrite app to get started today

---
Policy documents
End User License Agreement Terms of Use | Privacy Collection