This is part of our Health Hub resources series
GPs have a key role in identifying and managing mental ill health in adults on the spectrum.
GPs are often the first line of contact with the healthcare system for people on the autism spectrum, and provide the gateway to specialised mental health services. They need to be equipped with the appropriate tools and resources to identify common mental health disorders in adults on the spectrum.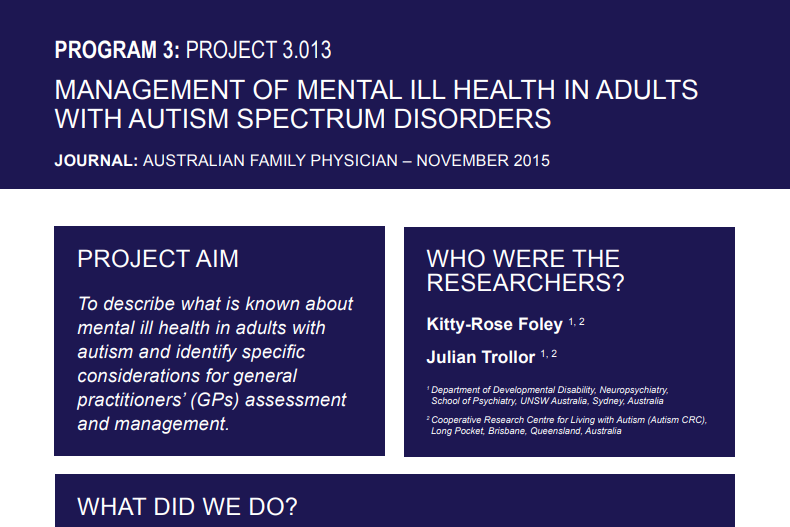 Management of mental ill health in adults with austim spectrum disorders
This summary identifies specific considerations for general practitioners' (GPs) assessment and management of autism and mental health.
Download