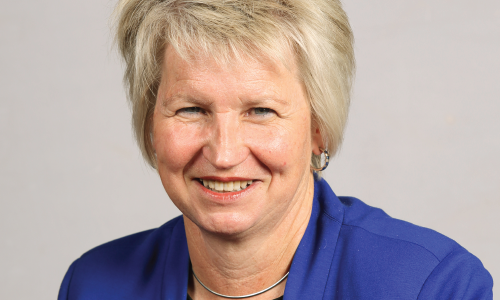 Ms Judy Brewer AO
Independent Director
BBus (Public Admin), GDipTax, GAICD
Judy has been Chair of the Autism CRC since its inception in 2013. She is a nationally recognised speaker and writer on issues relating to neurodiverse families. With two adult sons, one of whom is autistic, Judy has been actively involved in many autism and carer organisations and is a life member of Autism Spectrum Australia, convenor of the Autism Future Leaders program and founder of Autism Aspergers Advocacy Australia.
In 2013, Judy was a recipient of the Asia Pacific Autism Award and, in 2016, was named Officer of the Order of Australia for her service to people with a disability, particularly to those on the autism spectrum, refugees living in rural areas, women and education. In 2017 she became Pro-Chancellor of Charles Sturt University.
Judy has held various appointments on Federal and State Government Committees, including as Chair of the National Family Carers Voice, panel member for the 2004 Review of the Disability Carer Allowance, the 2005 Ministerial Advisory Group on the reforms to Disability Trusts, the Victorian Government Autism State Plan Working Party 2007/08 and the DEEWR Advisory Committee for the Positive Partnerships program.
Before this, Judy worked in tertiary education and political research for many years with both State and Federal Parliamentarians. She has been a Board member or Chair of numerous organisations, including philanthropic foundations. Judy lives on a farm in north east Victoria and is the owner/manager of Grossotto Poll Herefords.
"It is an enormous privilege to be part of a collaboration of like-minded people, working to very clear goals and committed to conducting inclusive research that can be quickly translated into better life outcomes for the autistic community. After years of neglect, progress is now being made on addressing needs across the lifespan, and creating the evidence base to better inform decision making and policy outcomes. The Autism CRC has already been the gamechanger and we have only just begun to realise the potential of co-production and end user driven research".